We are the creators of geniuses for tomorrow. Our mission is to make education accessible to every child in India.
At Tomorrow's Genius (TG) Gurukul, we aim to promote, nurture and incorporate the National Education Policy 2020 (NEP) in our initiatives.
Tomorrow's Genius (TG) Gurukul™ provides Live Teaching, LMS, Test-prep, Skill/Capacity Building, Teacher Training, Self-Paced Learning, Analytics-Centre and other services for students of Grades 6-12 of government schools. Our mission is to improve teaching and learning processes with Artificial Intelligence (AI) and Big Data to ensure achievable learning outcomes.
TG's learning methodology is based on the "Learn, Practice, Excel"™ framework, which has been designed to be accessible, reusable and scalable.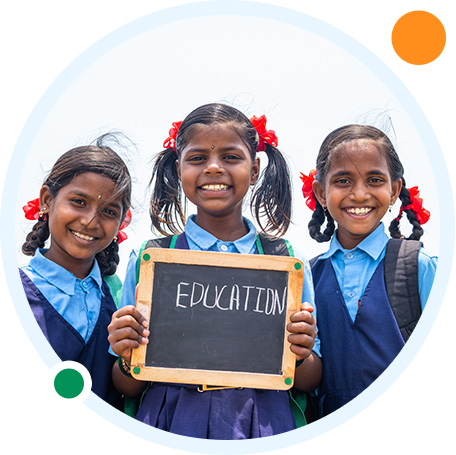 Mission
To exceed expectations by consistently delivering high quality multilinguistic educational services and innovative products emphasizing to increase GER (gross engagement ratio) backed by an empowered workforce.

TG Gurukul Vision
TG Gurukul Vision TG Gurukul to become a nationally recognized program for delivering high quality education to craft a better and brighter future for all with value-added teaching backed and supported by multilingual content & innovative technology.
Caring:
Fostering a great place to work
Openness:
Building Strong Relationship Based
on Transparency & Trust
Reliability:
Doing the right things always
Excellence:
Constantly raising the bar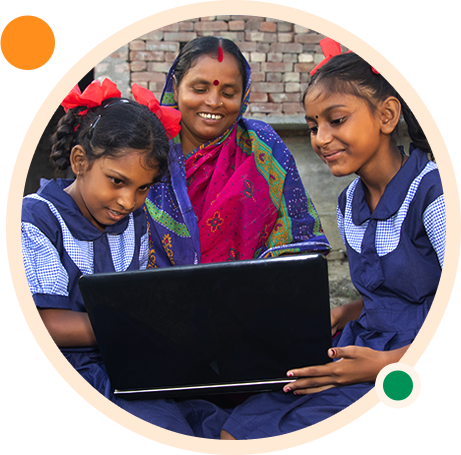 TG's Contribution
TG Gurukul is 'Made in India for Government Schools'
We have invested over Rs. 150 crores in developing state-of-the-art technology for connectivity and the Learning Management System (LMS), pedagogy, and content. Along with these, we have also invested in the best teachers to create a scalable and economical framework to bridge the digital divide and jump-start learning engines across diverse geographies, languages, and socio-economic strata across the nation.
TG Gurukul Learning Framework